ENVIRONMENT
Part of Parsco International's environmental consulting effort includes assessing a company's current efforts and providing detailed recommendations on more efficient ways to dispose of or recycle any unwanted by-products of the refining process such as sludge oil and other waste whenever possible. This includes putting proper procedures in along with purchasing or constructing state-of-the-art disposal and recycling equipment and facilities.
Another important environmental effort is developing and maintaining relationships with partner businesses. One prime example is our environment department, which has been involved in supplying new sources of energy equipment and new technology such as converting residential, industrial and medical waste into electricity, plus creating wind farm turbines, a solar plant and biodiesel fuel.
---
GREEN ENERGY
IT WILL MAKE EVERY EFFORT TO PROTECT HUMAN BEING AND ENVIRONMENT AND PASS DOWN THE BEAUTIFUL ENVIRONMENT TO THE NEXT GENERATION.
MOBILE BIODIESEL PRODUCTION PLANT
Our container size plant is the next Generation of Biodiesel Production.
System continuous processing and constant monitoring of the biodiesel ensuring a perfect product and no waste. It is fast project delivery and can save up to 2 years in Project realisation. Production is guaranteed and it is because of pre-assembled equipment, skid mounted and pre-tested - ensuring fast start-up, excellent production levels and optimal quality
Expansion of the plant is easy and simply add further units to increase capacity in days. The system is an advanced technical solution and it has developed additional processes to meet individual market needs. Contact us to discuss water-free processing, degumming, fatty acid reduction and glycerine purification solutions.
---
BIOGASIFICATION PLANT
A bio-gasification plant will utilize biomass such as wheat chaff and animal waste, as well as solid waste to create renewable gases. It will be produced by a process of bio-gasification. As one of the best and safest energy production Technologies, it has seen continual innovation. The gases produced in these plants are able to used to run both the bio-gasification plant and be used as a sellable source of fuel for car, heating and electrical power.
The presented technology is a Multi-Feedstock System (the input material does not need to be pre-selected or sorted.), as it is capable of treating simultaneously any type of carbon-based materials, with a maximum relative humidity of 40%.
---
MICROTURBINE
We minimize your Carbon Footprint by our Steam Micro-Turbine, which is we guarantee that:
We reduce your electricity costs and your company`s carbon footprint at the same time.
Each 100 kW electricity generated by the S2E Steam Micro-Turbines will reduce your carbon emissions by 570 tons per year, e.g. our module 400 kWe reduces the CO2 emissions by 2 280 tons yearly in comparison to the fossil fuels power generation
The S2E module provides the maximal possible efficiency, without gearbox loss,
Main Future; no blade construction, high efficiency, works also with wet steam, capacity 50-600 kW, full power reaction time in 10 min, operating also at an unstable fluctuating steam flow and pressure, heavy-duty, construction, project-oriented and technical design.
---
FIRST 3000m³ UP TO A STAGGERING 4,800,000m³ PER HOUR AIR FILTERING SYSTEM
Our partner has developed a revolutionary system that can rapidly filter large quantities of fine particles and ultra-fine particles from ambient air. By integrating new and existing technologies in an innovative way, we have succeeded in developing new air filtering systems. Its another example of 100% European design & innovation!
A revolutionary system that can rapidly filter large quantities of fine particles and ultra-fine particles from ambient air. Every setting could require a specific solution. From 2017 we will be able to deliver seven "standard' types of product. Cleaning the air from a simple 3000 m³ up to a staggering 4,800,000 m³ per hour. Without losing a single drop of its efficiency!
We are the first in the world with an achievable result of filtering over 99% of ultrafine particles of very large quantities of air. (And 100% of fine particles). This means public squares, highway junctions or large building can be cleaned in a very short period of times.
BENEFITS
Compliant to European Legislation
Extreme Fast Results
Outside & Inside
Cleanroom & Hospital Rooms
Adjustable
Improve combustion
---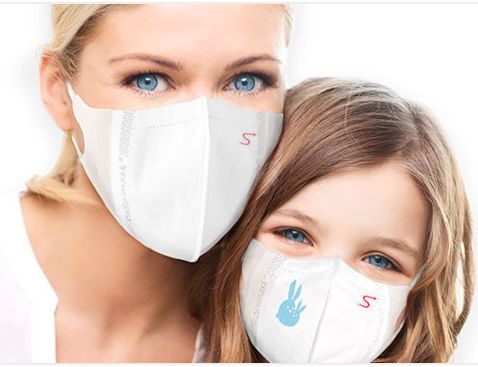 AIR POLLUTION & BEST SOLUTION
Modern-day air pollution poses serious problems to your health. According to the World Medical Association, lung cancers are 2-3 times more prevalent in the cities than the countryside, and air pollution is becoming "The biggest health problem in the big cities around the world."
Vehicles carbon emissions, Coal-burning power plants, steel factories, and cement factories are the primary sources of air pollution.
Fine particulates are suspended in the air, and when inhaled, penetrate deep into the lungs and bloodstreams unfiltered causing:
Permanent DNA mutations
Birth Defects
Asthma
Heart Attacks
Lung Cancer
Premature Death
Since no one can completely avoid air pollution, it is important to limit exposure whenever possible. Our advanced mask designed for airtight performance, eliminating the leakage of polluted air, and filtering 100% of the air you breathe.
WE HAVE THE BEST SOLUTIONS FOR YOUR POLLUTION PROBLEMS!